Play2Learn Pediatric
Occupational Therapies Services
Evaluations
We conduct assessments to determine areas of strengths and weaknesses in the areas of sensory processing and self-regulation, gross motor and fine motor development, handwriting, completion of daily tasks and self-care activities.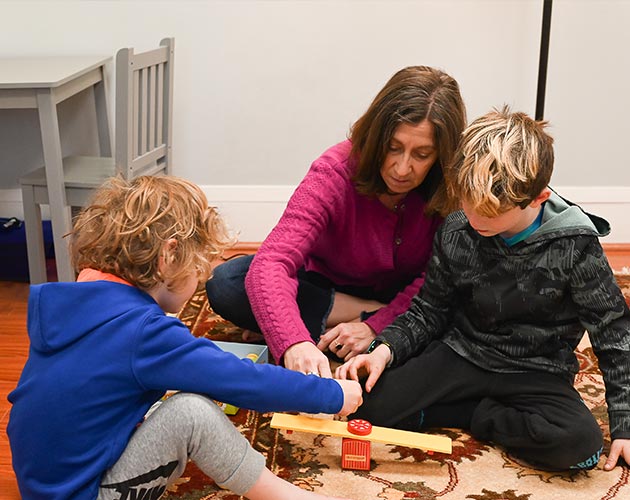 Direct One-On-One OT Services
Services are primarily provided in our clinic setting, once to twice a week for 45-minute-long sessions. You will have one clinician assigned to your case, although others may cover in times of absence with your approval.
School Observations
If requested by a family we can observe your child in the classroom setting, and work with teachers to provide suggestions that facilitate your child's optimal performance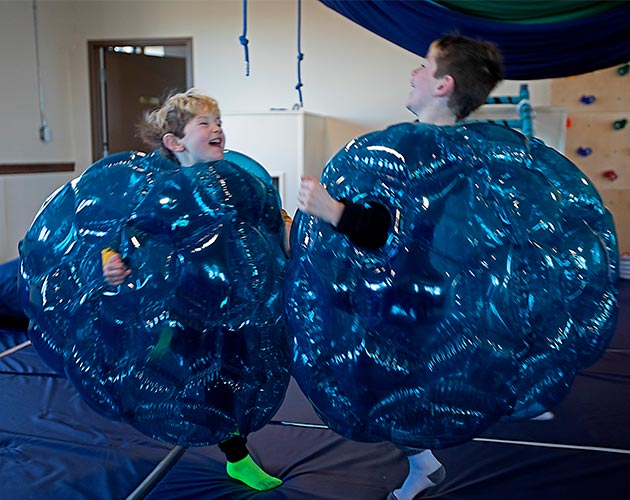 Phone Consultation or Parent Meetings
If requested, our clinicians can meet with you in person, virtually, or by phone to review your child's case and to take the time to educate you about how to follow through with the work we do in our sessions and to help your family to thrive together at home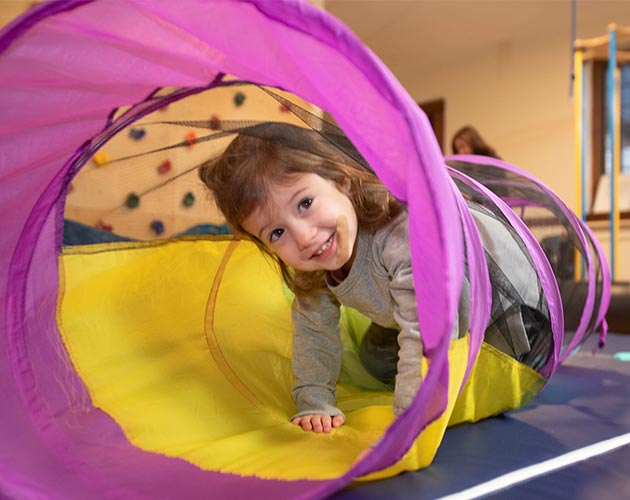 Home Visits
If requested, we can come to your home to make recommendations about sensory spaces or accommodations to your home environment that may help your child to be at his or her best
Consultation with Other Medical Providers
If requested, we can talk with your pediatrician, neuropsychologists or other caregivers regarding the work we do in our sessions, in order to advocate for your child.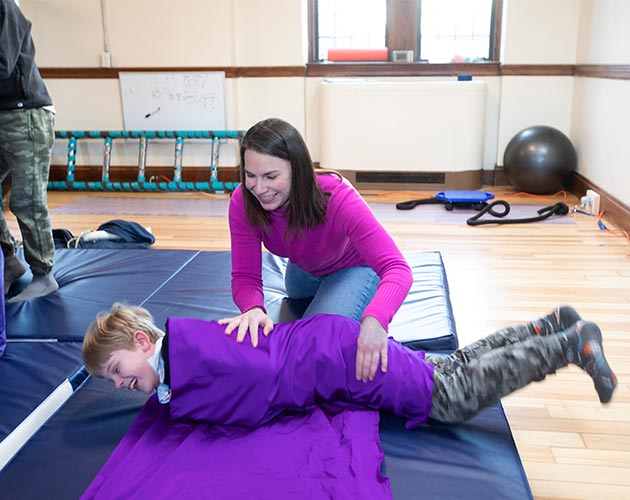 Direct OT Services Contracted Out in Private School Settings
Play2Learn is currently contracted to provide individual OT services at the FUSE Preschool and Program in Lexington and Norwood and the Charles River School in Dover. We are also eager to increase our contract based services to additional schools and programs. Here we provide individualized intervention to support academic and social development, as well as sensory, emotional, and behavioral regulation in the classroom setting. Our services are delivered primarily as a pullout model, with opportunities for frequent observation in the classroom, and an integrated consultative experience with both teachers and parents.
Preschool Summer Groups
Play2Learn will be offering a month-long small group intensive several mornings a week for preschoolers, who need to improve their tolerance for group settings, facilitation of social skills, improved confidence and success with both fine and gross motor activities, and/or limited impulse control which may impact their behavior in the classroom or other recreational groups.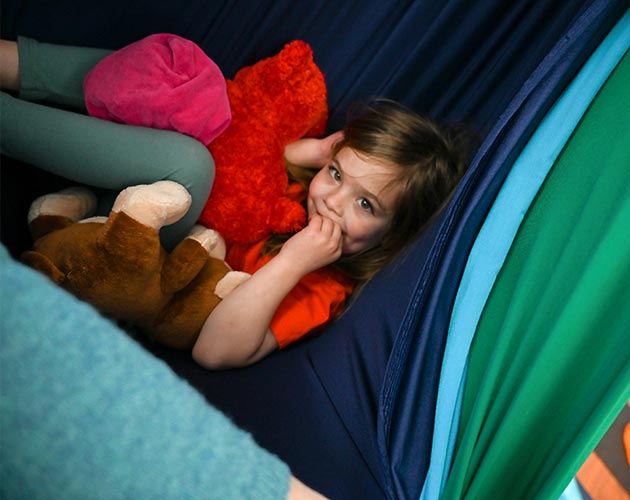 Parent Training and Support
Play2Learn will also offer BEING WITH: A Course for Parents of Children With Big, Baffling Behaviors
Are you currently parenting, teaching, or caring for a child who you can't quite figure out? Maybe they have meltdowns or aggressive behaviors, say no to anything new or things that are not their own idea, or seem not to care. Maybe you keep thinking they will turn things around if you give them great rewards or threaten to take privileges away…. But nothing seems to work to get them to behave how you expect them to. If you are feeling weary, frustrated, tired, angry, and even hopeless at this point, then this parenting series is for you. You will join other caregivers who need to know their struggle is not unique, that they are not alone, that they are good, caring adults who have incredible, awesome kids, who struggle. We are here to discuss and learn the science of being relationally human. Are the behaviors you are dealing with hard? You bet. Do they leave you feeling exhausted from all the behavior charts, empty threats, yelling, and feeling out of control? Here, you will learn about another way to view behaviors, one that leaves you room to love your child, even in hard moments.